We Make the Application Process Easy
Feel free to contact us by phone at (281) 759-2288 or through our simple contact us form.
Let's Chat Before You Get Started!
It is always helpful to spend some time with us before you take any other steps, so please complete the contact us form. We make every effort to get back to families within 24 hours and we can talk about your teen, as well as schedule your campus visit and go through the application steps with you. We want to ensure Memorial Private School is the right match, and if not, we can provide other information and resources. Call Now: (281) 759-2288
Why Apply to Memorial Private School?
"My daughter went to other schools before enrolling at Memorial Private School. After a number of stressful experiences, she is now making friends, has a "B" average (despite challenges with dyslexia), and is so much happier. Memorial Private School has made a big difference for our daughter." – Candace, Parent
How Hard is it to Get Accepted?
Although we are consistently ranked amongst the top and best private schools in Houston and all of Texas, we look at every student individually. Our students come from all over Houston from a variety of school backgrounds, including public schools, charter schools, and various types of private schools (e.g. all boys, all girls, coed, denominational/non-denominational, home schools, learning centers).
Typically, families are looking for an alternative to big classes where their teenager is getting lost. As we review applications, we consider a number of factors. We are selective and yet, we understand and celebrate neurodiverse students with thinking and learning differences.
To better understand what we look for during the application process, it is helpful to contact us.
Seeking Financial Assistance?
If you are planning to apply for financial assistance, please go through the entire application process first before submitting any financial documentation. At Memorial Private School, we are committed to making our education affordable and accessible and will discuss your situation at time of appointment or during the initial phone call.
Ready for Low Stress, High Outcomes?
Move your life forward in a calm microschool environment where you can learn real world professional and career skills. We get your ready for college and life or whatever path you choose following high school.
Questions? Find Out How to Apply?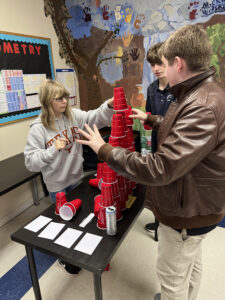 Step One: Contact us to learn how to apply and to schedule an appointment for a tour, student interview, and parent consultation. Bring copies of any test scores or documents discussed during the initial phone consultation. The interview process includes meeting with the Head of School, Principal, and Dean of Students. If you elect to come for a tour only, a second appointment will be required to complete the steps. Please see the contact information below.

Step Two: Complete the application form provided. It is simple and easy to complete. We will provide this form to you following the initial parent consultation call.

Step Three: Submit a request for transcripts to your current school's Registrar or provide unofficial copies to us. Also, please gather any test scores if available. Previous test scores and academic transcripts are typically sufficient to apply. We do not rely on outside tests to determine admission, but rather put a heavier emphasis on the student's ability to succeed at our school.

Step Four: Schedule a shadow day. Shadow days are very helpful for the student, family, and school to determine if this is the best fit. Students will be able to connect with other students, hear firsthand experiences, get to know our stellar faculty, and address any questions.

Step Five: Complete a short writing sample by following the instructions provided. No need to stress or prepare, this is simply an opportunity for us to better assess core writing skills.