Every year, student life at Memorial Private High School in Houston includes various activities not only at school but in Houston and nearby cities as well.
As a tradition, we take an annual retreat to Camp Tejas in Giddings, Texas in the fall. Our students enjoy just hanging out, zip lining, swimming, horseshoes, shuffleboard, a moonlight hayride, a bonfire, a ropes course and other team building exercises. Our students have so much fun that they have asked for two retreats a year, but so far, we are sticking to one.
In addition, our students enjoy a talent show and themed days during "Spirit Week" (College Sweatshirt or T-shirt Day, Pajama Day, Wacky Wednesday, Twin Day and Free Dress Day). We have events about every other weekend, and at least once per month. We enjoy going to the Main Street Theatre along with a nice dinner afterwards, and Sky High, Zuma, etc.
A new event, a senior favorite, is "Switch Day." During the last week of school, our administration switches roles with our seniors. We enjoy watching our seniors perform our duties (with help!) and get a chance to see what goes into running a school. Needless to say, typically they only last half the day, but everyone has a great time.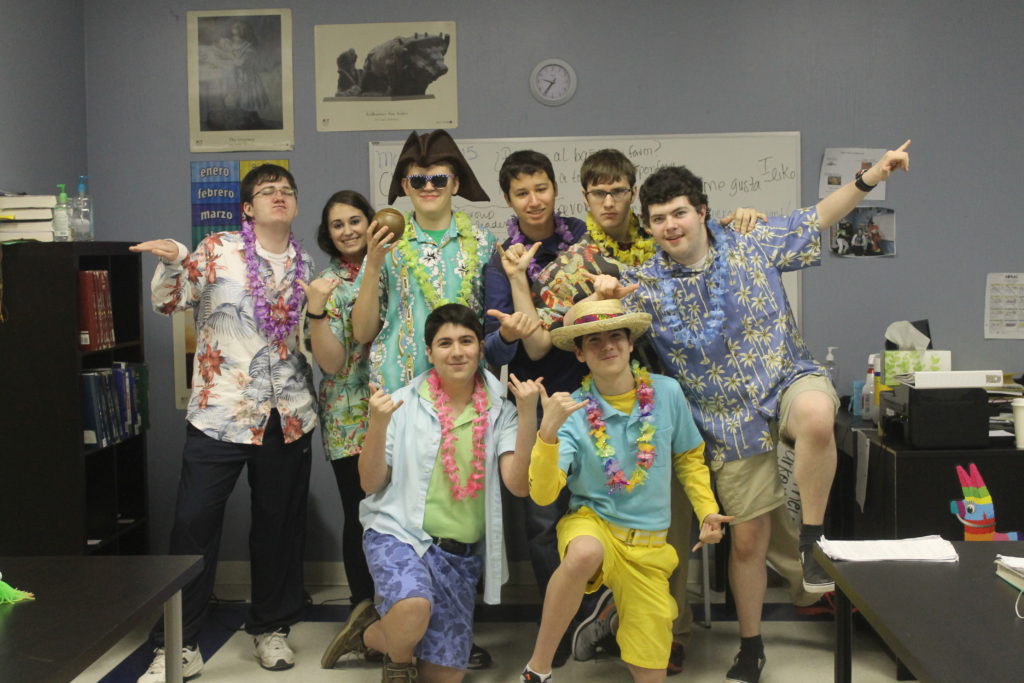 Additionally, we go to events in and around Houston. For instance, every year, we attend The Nutcracker at the Hobby Center and the Renaissance Festival for "Schools Days." We visit the Houston Zoo, the Holocaust Museum, the Houston Museum of Natural Science, the Health Museum, and the Museum of Fine Arts. Moreover, we teach our students researching skills by regularly visiting our favorite library, The University of St. Thomas Library.
Through our parent club, we have other entertaining events for our kids at least once a month such as bowling, movies and ice skating. The whole school enjoys inviting friends to attend our formal end of the year proms. Most recently, we had the pleasure of hosting our prom at Willowfork Country Club during Spring 2013. Each year, we also have a special end of the year dinner for just students and staff at a nice restaurant.
Overall, we strive to ensure that our students not only grow academically and spiritually, but socially as well. All of our events help our students grow closer to one another and build friendships that will last long after they leave the halls of MPHS.